You know it's a rare thing that you live to see the day your wildest dreams come true. I mean, what is there left to want? I get to go to Legoland. -Pete in the movie Knocked Up
As promised, I'm back to continue the overseas adventures with our first day at LEEGOOOLAND! (I shouted that in the car when we got near the sign, and my husband was not thrilled. If you want to see the scene it comes from, click the link). Anyhow, we had started the day a bit late and were meeting a couple friends who hadn't arrived yet, so we made our first stop at the information center to see if they had hotel information since we had decided to stay overnight rather than driving back. The lady in the center booked us at Hotel Römer which was 98 euro for the night including breakfast in the morning for both of us.
Originally we had thought about getting season pass tickets so we could go to Legoland for two days and maybe come back another time, but the lady at the ticket desk offered another option. If we paid for a daily ticket for the first day, we could come back the next day for a reduced price. We all decided to take that option. Unfortunately I can't tell you how much that cost because I seem to have misplaced the ticket I could have sworn I saved, but my husband said he thinks it was about 40 euro per person. I took a ridiculous amount of pictures, and it would make a very long post to share even most of them, so here are some of them.
Miniland is a large part of the park where famous European cities and landmarks are recreated on a 1:20 scale. These include the Netherlands, Berlin, Frankfurt, Venice, Hamburg Harbour, a Swabian Village, the Munich Airport, Allainz Arena, Lucerne Switzerland, and Neuschwanstein Castle. Here are a few of them.
Another big area was the Star Wars area. My husband took most of the pictures in that area (and all of the ones I'm sharing from there) so I don't have captions for them. After the pictures from the Star Wars area are a few random pictures from other spots.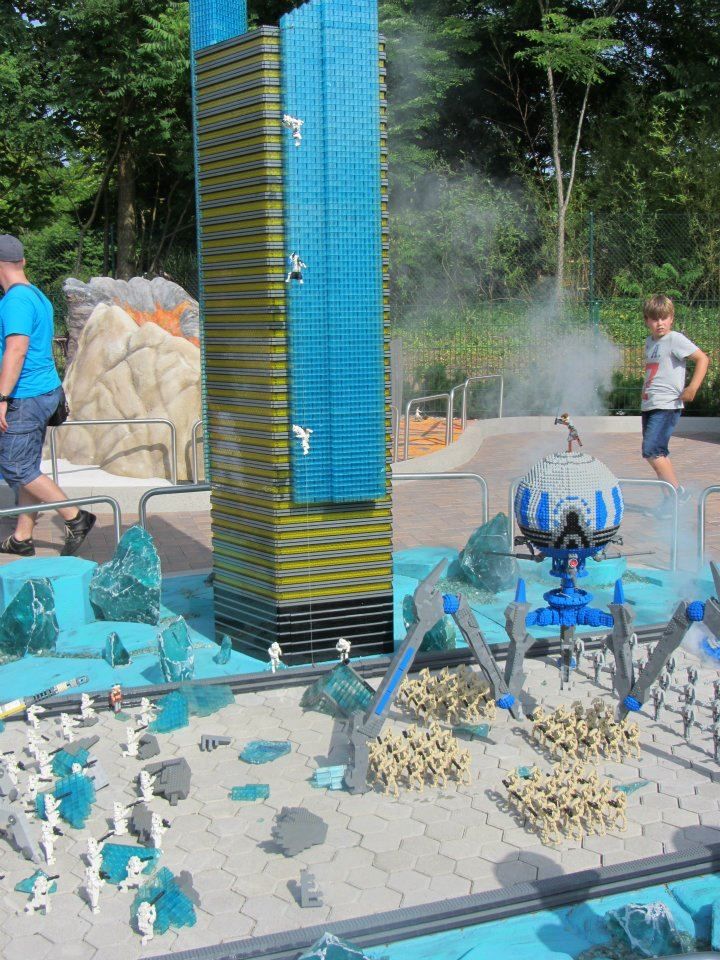 After grabbing some quick food next to Pirate Land, we decided to spend some time there. We even got on the boat ride called "Captain Nick's Splash Battle" where you spray water at the boat opposite you. It's listed on the website as for small children, but that didn't stop us. Here are a few pictures from that area followed by a few from random spots.
That concludes the first day of Legoland Deutschland. Next time, I'll tell you about our stay in Hotel Römer and our night exploring Günzburg.