This is Hotel Römer in Günzburg where we stayed after our first day at Legoland Deutschland, but we actually ended up being in that guest house off to the right side. I'll give you a little tour of our room and then take you through the part of the city that we explored.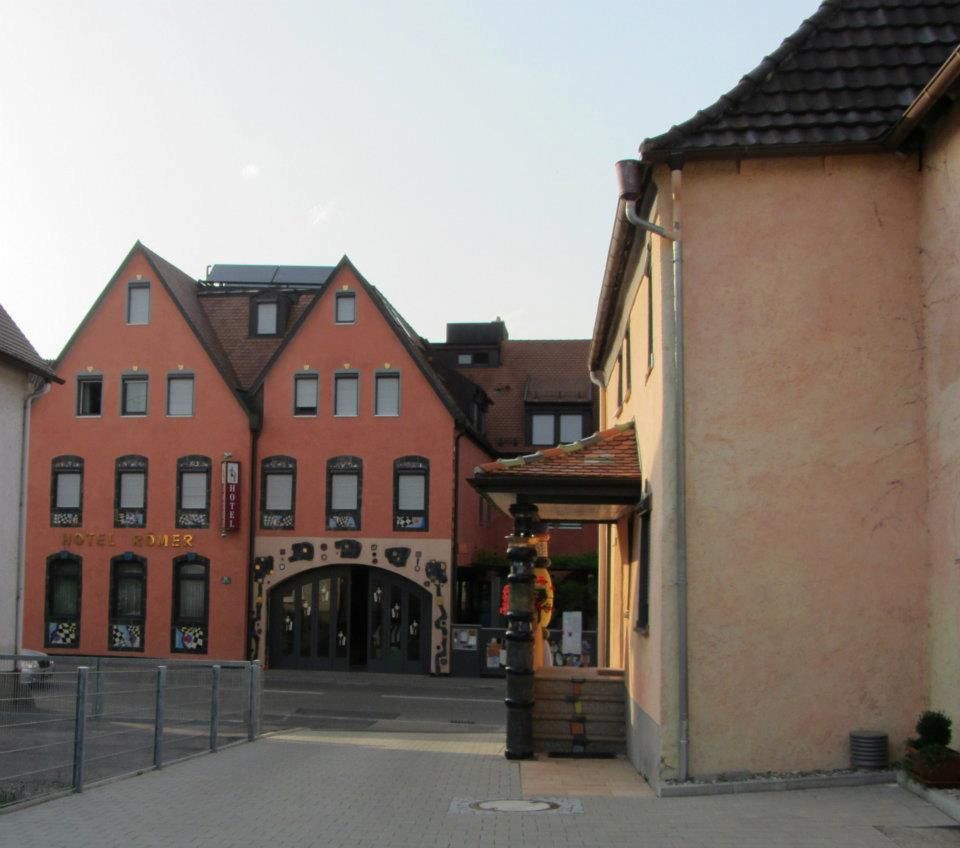 After settling in, we asked the lady at the front desk about bars in the area. She looked confused and said there were no bars. She gave us a couple options on a map where we might be able to get a drink and a general direction and we were off.
We found a bistro called Cafe Kulisse. We sat outside and ordered drinks. If I remember correctly, I ordered a Caipirinha, which wasn't as good as I recall them being in Florida. Tim had a .33L beer and asked for a bigger one. He thought the girl asked if he wanted a half liter, but she had asked if he wanted a liter. He was a champ and drank it anyhow.
After a while, we decided to head inside to get food. This turned out to be good timing because a couple minutes later we saw the table we had been sitting at blow over and a massive storm kick up. We found out the next day that the storm had ripped up trees. We had flammkuchen which wasn't bad but was not as good as the first one I had in Mannheim, but we had a good time. We were kind of amused to see a child sitting up at the bar (not drinking, of course), which is not something you would usually see in the States.
After the storm let up, we walked back to the hotel. Here are a couple of the pictures I took on the walk back.
When we got back to our room, the bathroom was a bit wet from having left the window open. There was no AC which was a bit of a bummer since it was hot and we didn't want to let bugs in with the window wide open. But we left it open with the blinds down (they were on the outside of the window which is pretty common in Germany) in hopes some air might get through the holes. The bed was not that comfortable for me, but my husband seemed to like it, and I didn't sleep well between that and hearing traffic all night. I'm not sure what was going on, but there were at least a half dozen ambulance sirens on top of a lot of cars going by.
In the morning, we had a buffet breakfast which I apparently managed not to take any pictures of. Then we headed back to Legoland Deutschland for a second day of fun, which I'll tell you about next time.